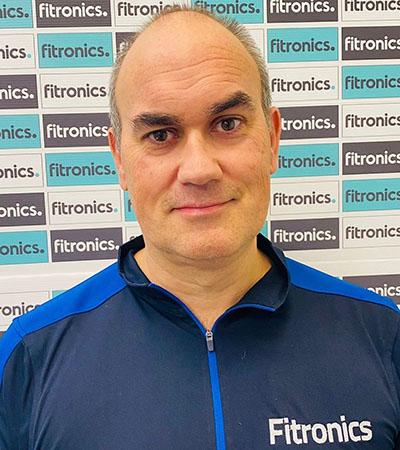 Marc Jones has joined Fitronics, the company behind The Retention People (TRP) and CoursePro, in a newly created role of Head of Commercial.
Marc has over 25 years' experience in the industry. Having started his career at Holmes place in 1995, Marc moved to Aquaterra in 1998, before joining Life Fitness in 2013, where he took on various sales and account management roles over a period of 8 years.
It was during Marc's time with Aquaterra that he first crossed paths with TRP, launching a competitor member retention software system called 'Connect' to the industry. Marc has always had a keen interest in human behaviour and customer experience, both key components of the TRP and CoursePro software, and looks forward to being able to apply this further in his new role.
Overseeing the Fitronics sales, marketing, and account management teams, Marc will look to improve the company's already strong offering whilst working to increase the number of operators benefitting from using its CoursePro and TRP software.
On his appointment, Jones said "I am delighted to be joining Fitronics at this hugely exciting time for the organisation. We have a fantastic team and two great brands with brilliant products. I am excited about the opportunity we have in 2021, and beyond, to utilise our expertise to help the industry to bounce back from the effects of the previous 12-months by supporting them to deliver great customer experiences. I look forward to getting to know our current customers better and welcoming new ones to the family."
You can learn more about TRP and CoursePro on their respective websites at the links below.